A new era has begun! The 7.0.0 version of our plugin has brought a lot of new feature enhancements. One of those great new features is the meta range filters.
What do meta range filters offer?
These can be used to create great new filters like Weight Filter, Dimension Filter, Rating Filter, Total Sales Filter and anything else you can fit into meta values!
How do they work?
Like ordinary meta filters, they can filter any custom meta key from your %wp_prefix%_postmeta table associated with your products, but with this new feature, you get the ability to display it like sliders. For example, if we wanted to create a Weight Filter we would go to Filter Presets > Filters and select the Meta Range.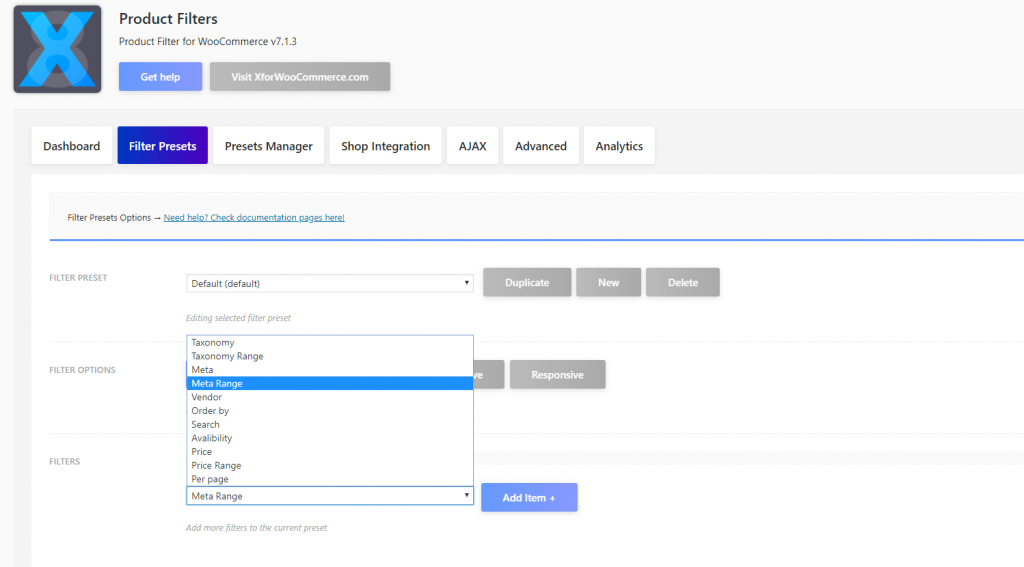 Set the meta key _weight in the meta key field.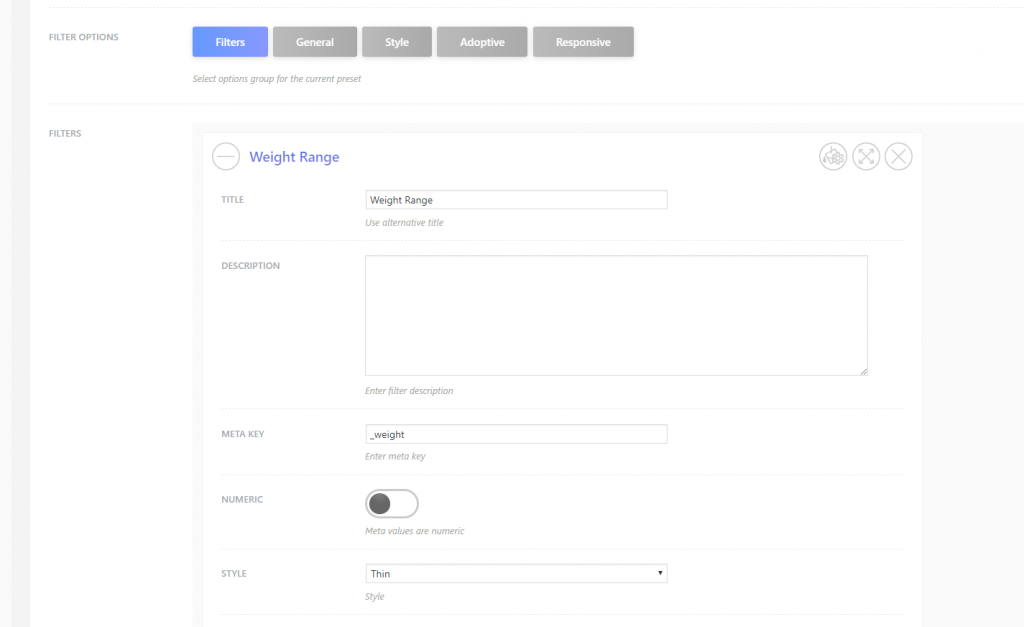 Set the meta values by going to terms manager and we are done, it's that easy.

Like in the normal range filters you will have the option to adjust the style, enable the grid and more, but I leave that for you to play around with.