New module is added to XforWooCommerce! This is the 10th module. For those 400+ customers already having a license for XforWooCommerce this modules comes free. You can download the update from Codecanyon.net Downloads page here → https://codecanyon.net/downloads or use the automatic updates service by installing the Envato Market plugin. A guide on this is available here → https://help.xforwoocommerce.com/product-filter/installation-and-integration-filter/automatic-updates/
So, what's the new module about?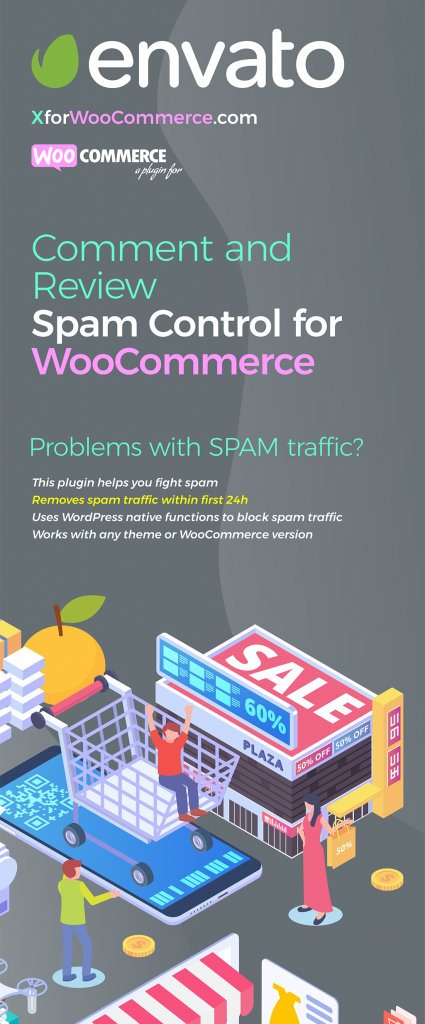 Tired of 1000+ spam comments every day?
This plugin helps you fight spam. Using it your Shop will never feel the pain of thousands of spam emails. Spam Control blocks spam traffic hooked onto your website and shreeds it automatically. This process speeds up websites, makes real folks visible and managing comments and reviews becomes quite easy.
REMOVES 100% SPAM FROM COMMENTS AND REVIEWS IN YOUR WOOCOMMERCE STORE!
Removes spam traffic within first 24h
Uses WordPress native functions to block spam traffic
Works with any theme or WooCommerce version
Runs automatic
Super simple to use
Amazing support forum that helps you with issues!
E-commerce stores that run spam free perform better, have more customers and purchases. Server will not be up because of the spammy requests and will only work for customers.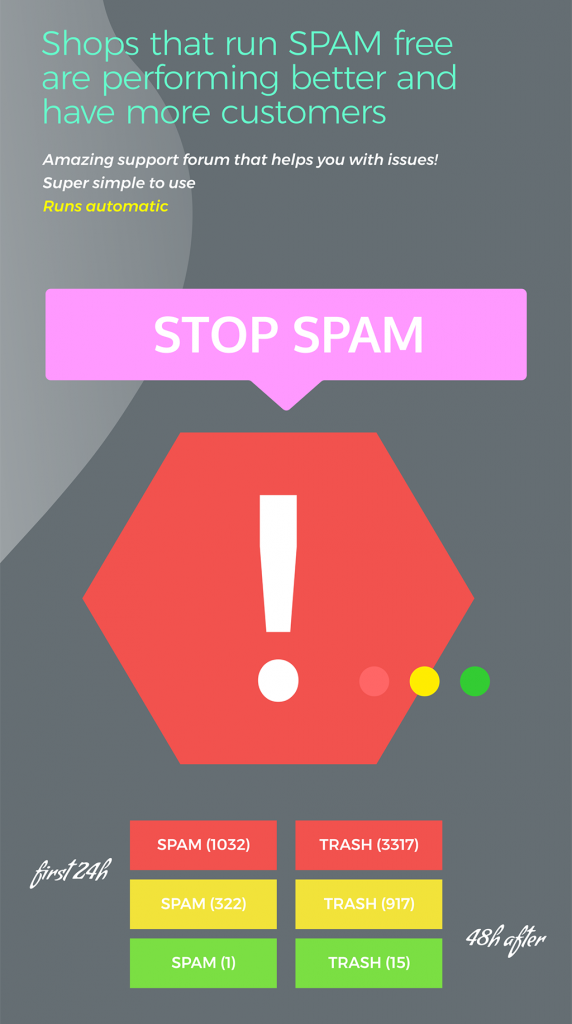 Get the module here → https://xforwoocommerce.com/store/spam-control/